Sustainability Expert (f/m/d)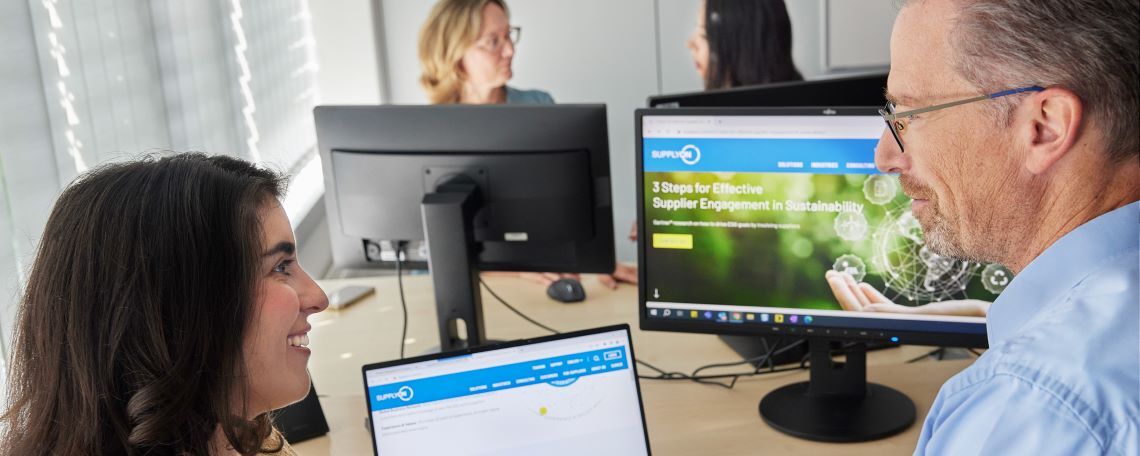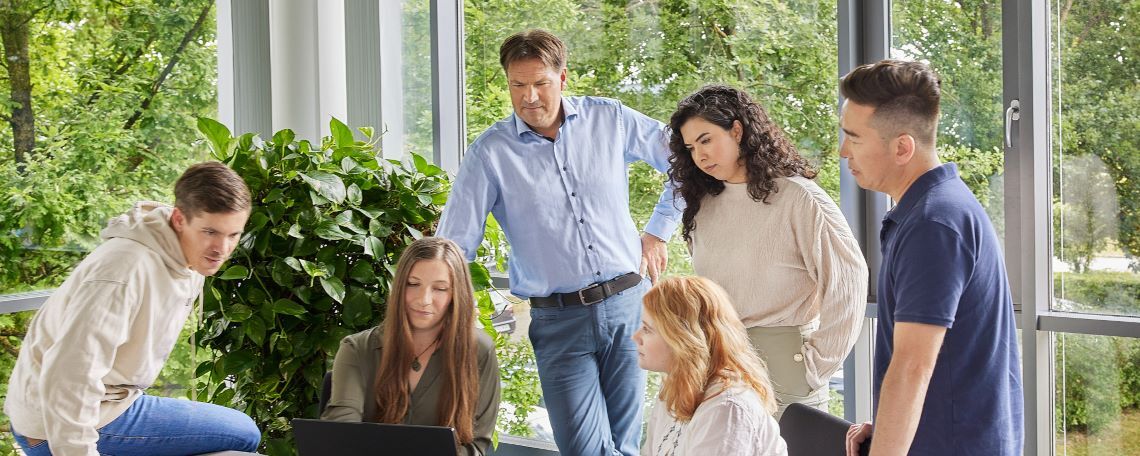 Our SupplyOn team, with many talented individuals, is growing in terms of new projects, employees and development opportunities. In order to be able to drive innovation and digitalisation to the next level, we are looking for a Sustainability Expert (f/m/d) for our headquarter in Hallbergmoos near Munich.
 
Together we want to reach the next milestone. Are you ready for this? Then join our team now!
 
Supply On with its decades of experience and extensive network, is expanding its sustainability solutions that covers various use cases across sustainability. Sustainability being one of our strategic pillars, we are dedicated to supporting organizations in their journey towards a sustainable future, and we are seeking an experienced Sustainability Expert to join our team.




 
Your responsibilities as Sustainability Expert (f/m/d)
The Sustainability Expert will play a critical role in the enhancement of our sustainability solutions focusing on carbon emission reduction, supply chain sustainability and more. The ideal candidate will have a deep understanding in carbon accounting, supply chain sustainability and current regulatory trends in sustainability space.
Carbon Accounting Integration: Develop and integrate methodologies for accurate carbon accounting within our software solutions.
Supply Chain Sustainability Strategy: Lead initiatives to enhance supply chain sustainability, providing insights and strategies that align with industry requirements.
Market Analysis: Conduct research to understand market trends and identify opportunities for product enhancement.
Customer Collaboration: Work with customers to understand their unique sustainability challenges and assist in tailoring solutions accordingly.
Cross-functional Coordination: Collaborate with engineering, marketing, sales, and support teams for seamless execution of sustainability solutions strategies.
Performance Metrics: Monitor alignment with team goals and lead continuous improvement efforts, ensuring quality and customer satisfaction.
What sets you a part as Sustainability Expert (f/m/d)
Deeply passionate about shaping the future of sustainability.
Minimum of 3 years of experience in sustainability space, with a proven track record of success.
Exceptionally strong in understanding sustainability related requirements.
At least a Bachelor's degree in Sustainability
What you can expect from us
Working together in a great team that wants to make a difference together with you.
A working environment with a high degree of autonomy and creative freedom.
Flexible working hours and remote working? We are happy to support that!
A relocation is necessary for joining our company? We will support you with a comprehensive relocation package.
Attractive pension benefits that go far beyond the usual standard.
Personal and professional development is very important to us and we strongly encourage it. You can find out more about our development prospects and benefits on our career pages.
At SupplyOn, we live a culture of acceptance and openness. Regardless of cultural background, ethnicity, origin, sexual orientation or gender identity, we offer our employees a working environment in which we learn from and grow with each other through diversity of thought and experience.

How we get to know each other:
We would like to get to know you comprehensively and therefore 2 to 3 introductory meetings with your future colleagues will take place. For these meetings we use telephone and video conferences and can thus guarantee a speedy process. At least one of these interviews will usually take place on site in our office.